I went to Mexico recently and had the wonderful opportunity to devour books. Yay! Go me. I love reading and as a child would hide so I could read without being bothered by my five siblings. Oy, that was hard!! The closet was the best place, especially with the lights off and a flashlight in hand.
Anyway, let's move onto The Fever by Megan Abbot.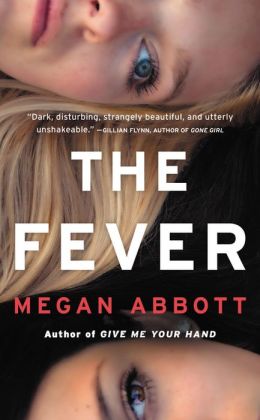 The original observations are listed in black and what I discovered from reading the book is written in red. **There are some spoilers.
Observations:
1. The story is going to be about whatever the six girls are doing. I'm not sure what it is. The way the author wrote makes me believe it might be about sex, but I don't think it is. I think it's like some secret society thing. I'm sorry to say that I was wrong about this, but not completely. The story leads the reader to believe that what is happening to the girls is because of the HPV shot they received from the school nurse. So, in part the story was about the prologue, but it was more of a red herring and not the real reason for the problems. I wonder if this happened because it was the prologue. Hm, something I might have to explore at a later date.

2. The tone of the book seems to be about pain. Note the words–hurt, shaking legs, waiting. All of them seem ominous to me. This one was right. Yay!! There is a lot of physical and emotional pain for the characters.
Here's the blurb from Megan Abbot's website:
The Nashes are a close-knit family. Tom is a popular teacher, father to two teens: Eli, a hockey star and girl magnet, and his sister Deenie, a diligent student. Their seeming stability, however, is thrown into chaos when Deenie's best friend Lise is struck by a terrifying, unexplained seizure during class. Rumors of a hazardous outbreak spread through the family, school and community.
As hysteria swells and more girls succumb, a series of tightly held secrets emerge, threatening to unravel friendships, families and the town's fragile idea of security.